'Casa Eterea' is an off-grid glass retreat for two, located on the slopes of an extinct volcano 20 minutes from San Miguel de Allende, Mexico. the brainchild of mexico-based singaporean writer and designer prashant ashoka, the lodge is clad in a mirrored facade that reflects the surrounding landscape, while interacting with natural light as it changes during the day. the dwelling gets all its energy from solar energy and its water supply from collected rainwater, while the exterior mirror panels have a patterned ultraviolet coating, making it visible to birds while remaining reflective to the human eye.all images © kevin scott & prashant ashoka
prashant ashoka developed the casa etérea design with very limited resources, handling the entire construction process alone. "The vision was to create a 'theatre of nature' so sustainability was crucial to achieving truly complete integration with the environment," explains the writer and designer. influenced by the concept of "emotional architecture", coined by architect luis barragán and sculptor-painter mathias goéritz, the accommodation achieves a deeper sensory resonance by using mirrored panels to create a visually abstract and interactive experience.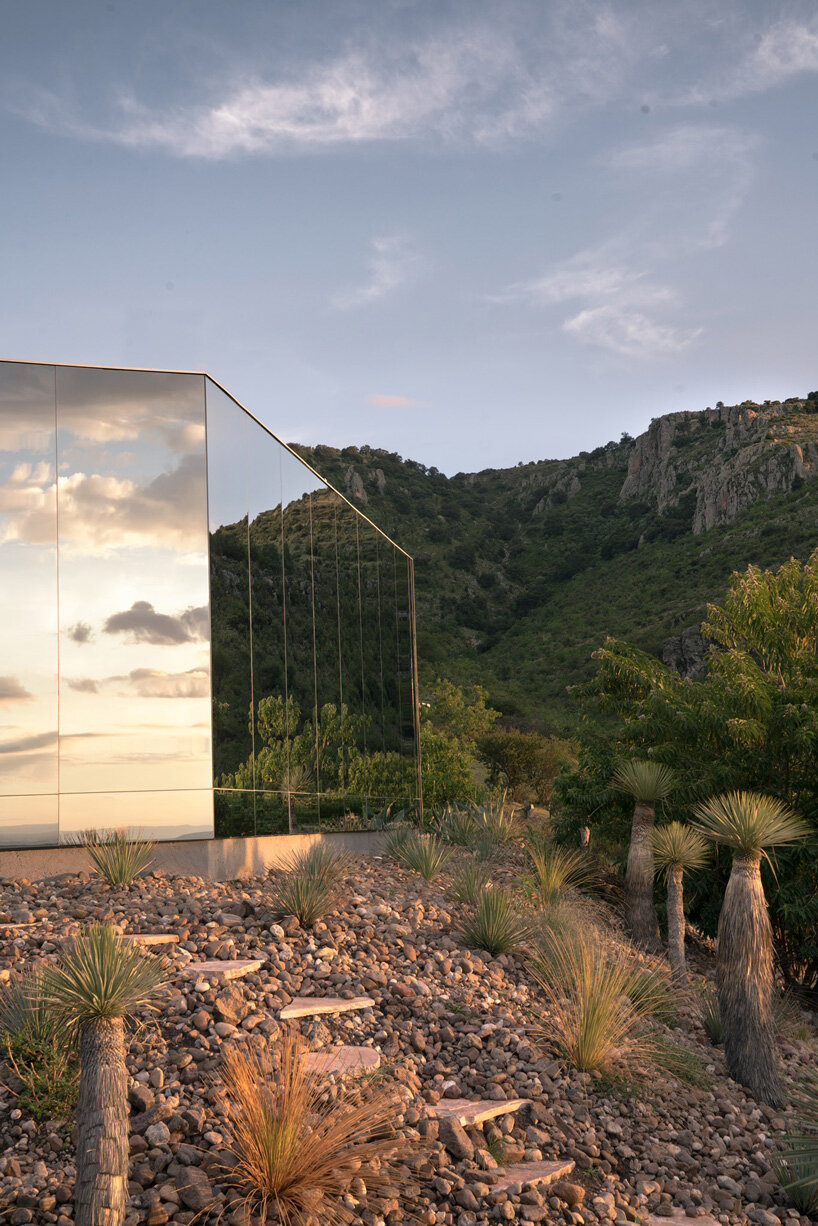 Casa Etérea is designed without partitions, offering one large room complete with floor-to-ceiling sliding glass doors that frame expansive views of the towering cliffs. outside, the wooden deck and the solar-heated swimming pool are surrounded by olive and pomegranate trees. the mirrored facade blurs the boundaries between the surrounding nature and the building, while natural light becomes a structural element of the design as it reflects off the exterior of the house.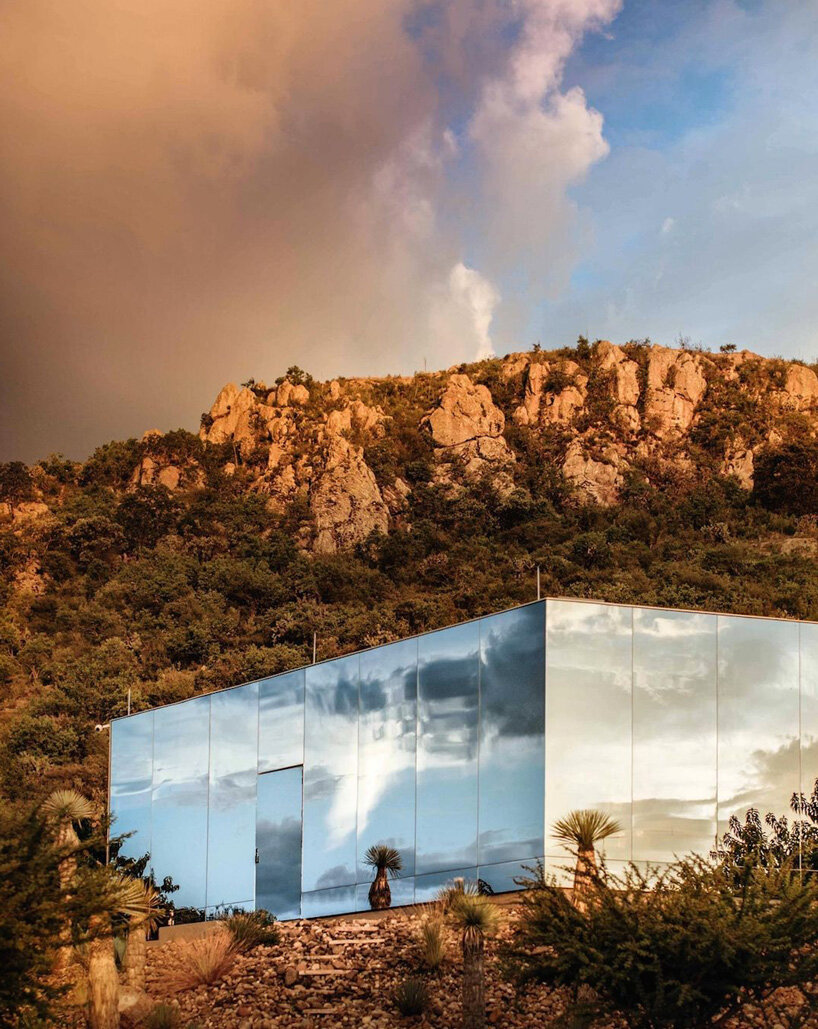 "I wanted this interplay of light and scale to evoke a deep sense of awe and oneness with nature, and ultimately raise questions about our role as stewards of the preservation of our ecosystems," notes Ashoka. 'at first light, the house glows like a blue-tinted phosphorescent box, in glassy contrast to the hushed nocturnal blackness of the mountainside. and in the shadowy tones of the sunset the volume shimmers against the landscape like a mirage, before disappearing entirely? its structural boundaries never once trying to change the surroundings in which it sits.