Exploring the properties of intriguing materials and aesthetics, design studio Sodalime launched its collection 'Dichroic' at Milan Design Week 2022 – a tribute to dichroic glass with a mix of alluring products made according to the characteristics of the material.
Also known as bi-color glass, dichroic glass is brilliantly crafted using extraordinary fully automated tempering technology.
"With each perspective offering a new color palette, inviting interaction as well as stimulating perception – the inorganic process and organic result offer a fascinating contrast" say founders Ruud Groeneveld and Carissa Ten Tije.
At first, the ancient-looking artifact made with a unique heating process as well as multi-layered dichroic surfaces seamlessly encompasses – the glass with subtle deformations and cracks that produce unexpected reflection patterns.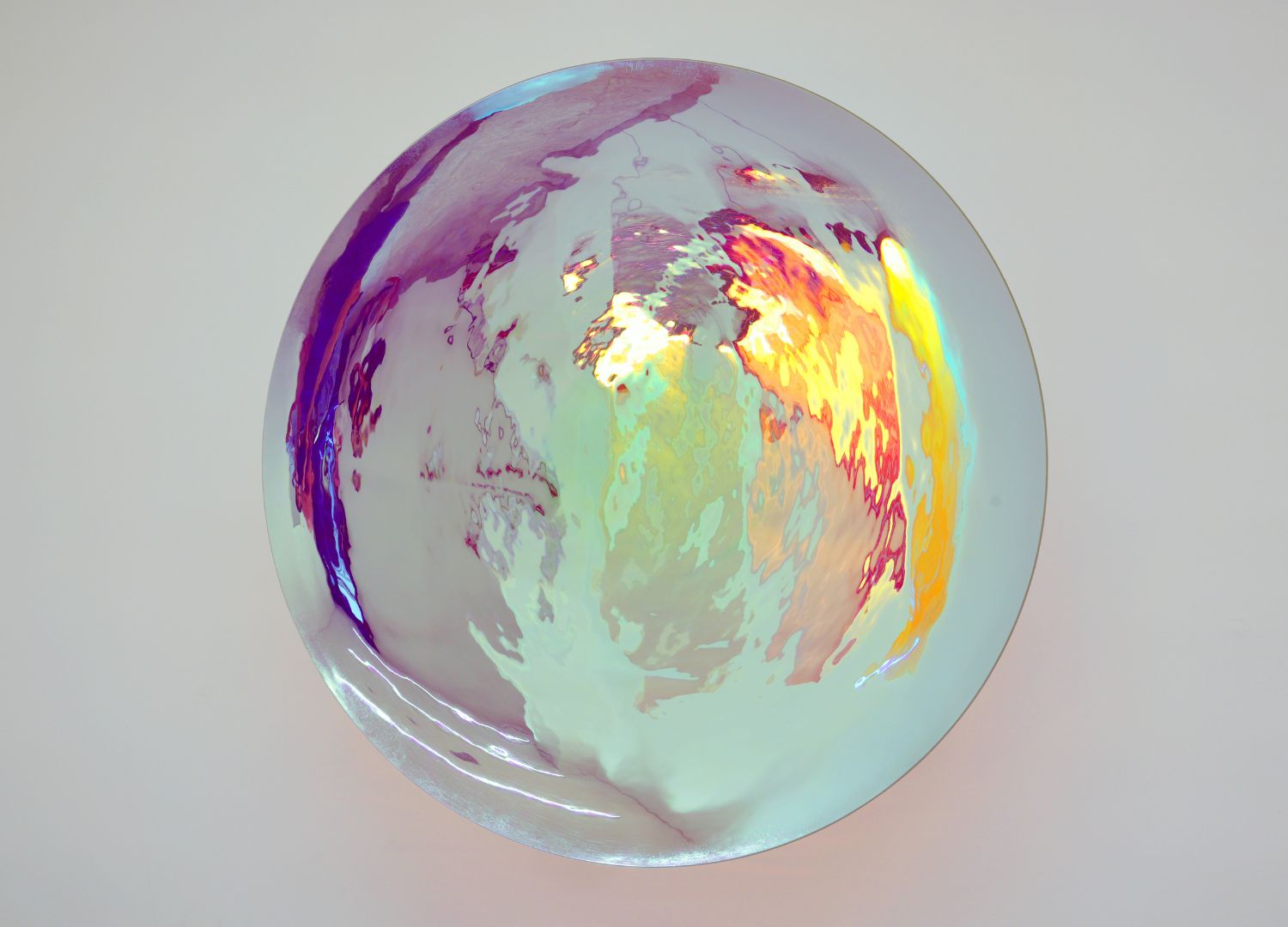 Its design, colors and transparency transform beautifully depending on the viewing angle.
The stunning wall object, on the other hand, forms elegant reflections of its surroundings and thanks to its dichroic coating – a composition of the transmission as well as its complementary color floats changing perspective while moving around the product.
Plus, inspired by the effect of chromatic aberration, the one-of-a-kind eclectic mirror features eye-catching hues with varying wavelengths and angles of refraction that create a vibrant glow of complementary tones on either side.
"Designed to make people happy – using dichroic glass we have created a mirror that magnifies this effect and gives a glimpse of a colorful wonderland!" adds the duo.
Finally, catching the eye's attention, the illuminating light object is designed to effortlessly make visible the hidden hues of the dichroic glass.
"Light reflects between the two dichroic sheets, causing its hidden complementary colors to merge and become visible in an echoing arc in depth" they say.
By skilfully making transmission and reflection tones visible, a bewitching bouquet of colors unfolds.