Designed by lead designer Sara Cukerbaum of SLIC design, this modern glass house lives high in the treetops with an incredible view of downtown Austin, Texas, but it's what inside the house that really makes it exceptional. In addition to the beautiful conservation of art, including a painting by Marc Chagall, the house has many fine details which, all together, give the house its modern feel.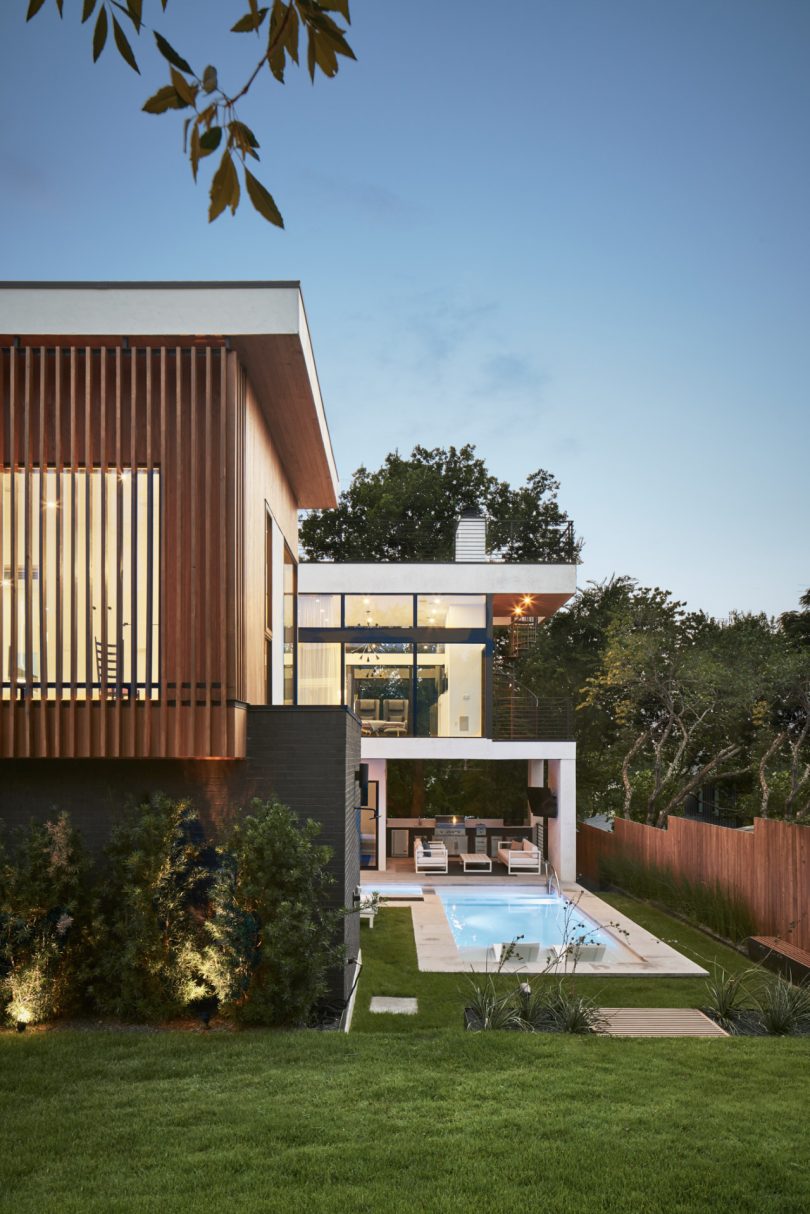 The exterior is clad in three materials: onyx brick, white stucco and Douglas fir woodwork. All three help the house blend into its surroundings.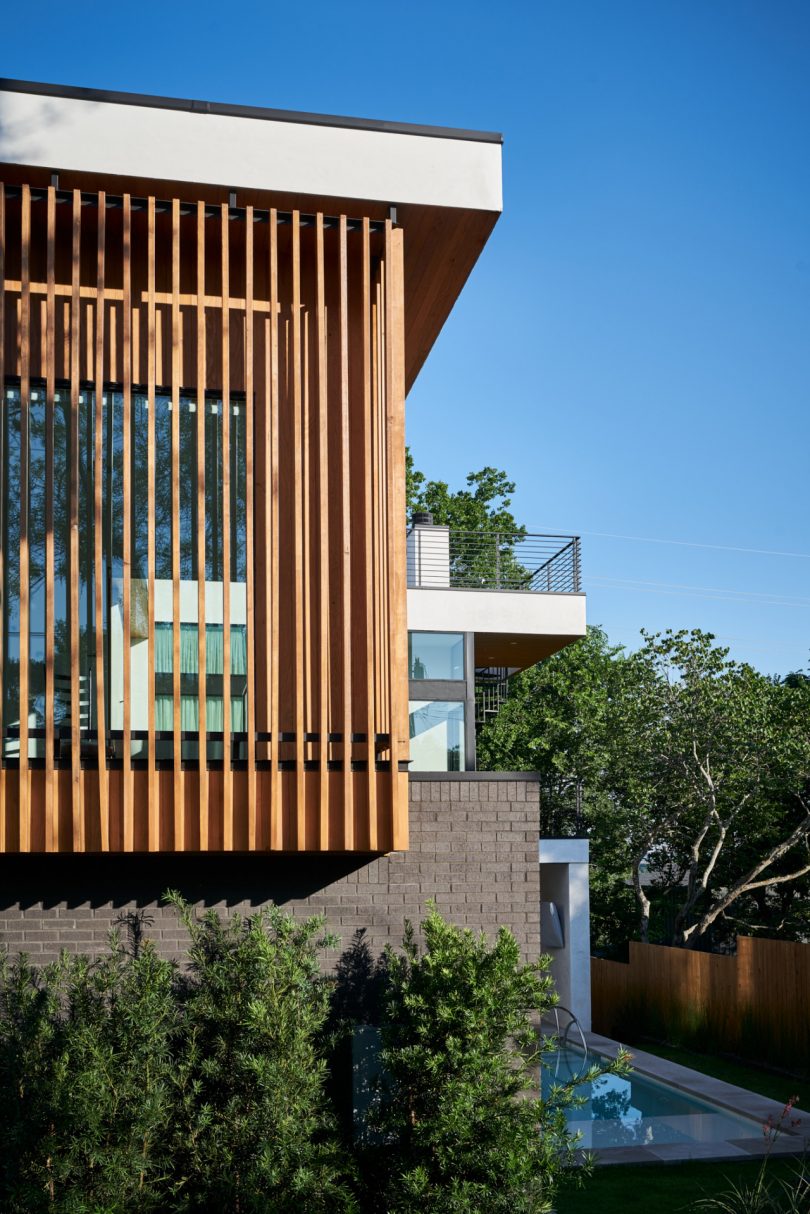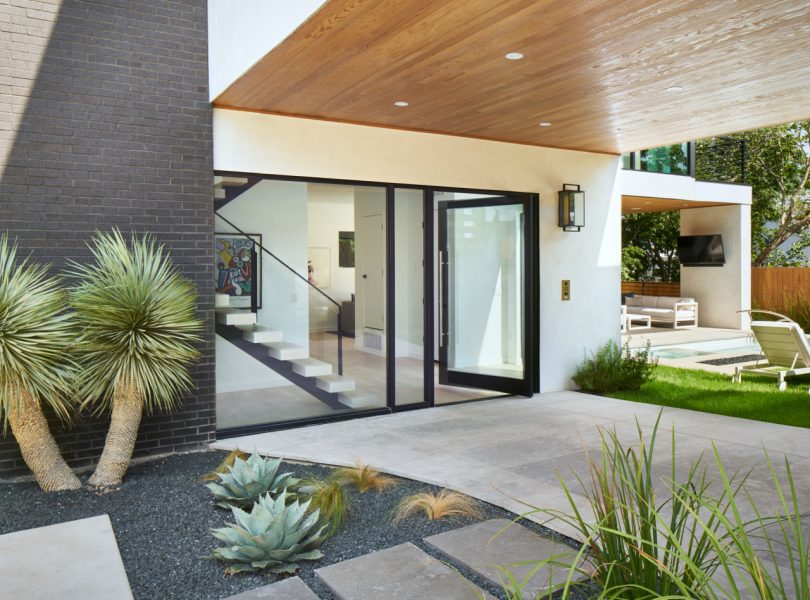 The house has a living space on the second floor with floor-to-ceiling windows that reveal the greenery of the surrounding trees. Large glass doors open onto a stairwell that leads to the roof. The antique curved acrylic sofa console purchased from Mecox Gardens is just one of the hand selected pieces by Cukerbaum specifically for the home.
12-foot-high ceilings add an airy quality to interiors while large windows and oversized sliding glass doors let in natural light.
This custom-designed headboard covered in Schumacher wool satin extends to the ceiling of the room, giving it an exceptional appearance. A rectangular window crosses to let in light while preserving privacy with the help of the surrounding trees.
All bathroom spaces are fitted with modern tiling and maintain a sense of cohesion with their black and white color scheme. Black hardware, black light fixtures and black cabinets punctuate the white interiors.
Photos by Lars Frazer.